Duet 5 - African Baroque Textile Necklace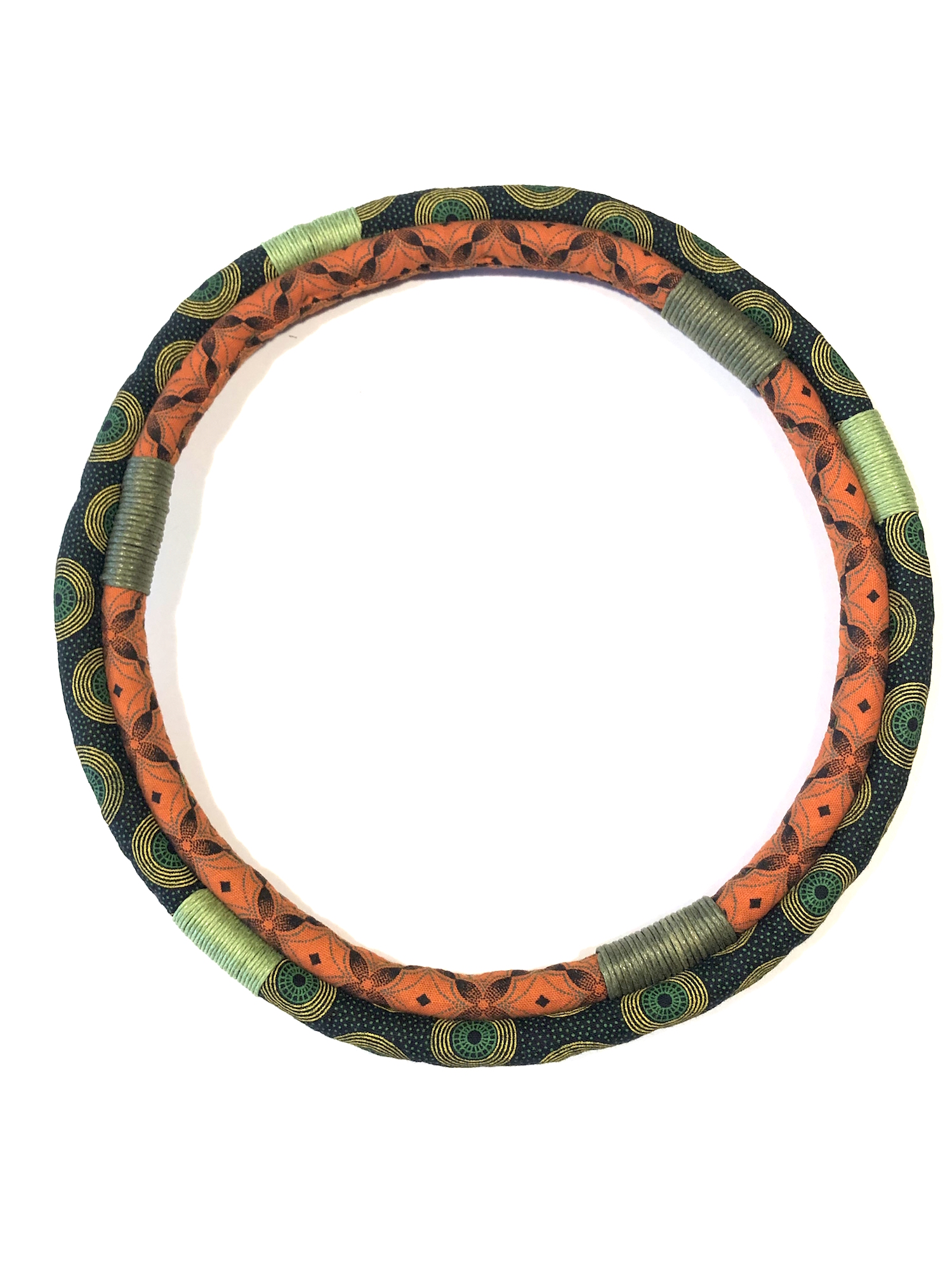 Duet 5 - African Baroque Textile Necklace
Handcrafted in Cape Town, inspired by Africa, loved worldwide.
DUETs are chosen to go together, and can also be worn separately.
Designed by Colleen Brand, each piece is totally unique and made from African fabrics. The smaller of the 2 pieces is 8" in diameter, pull over head to wear.
If you would like this piece and it is out of stock, let me know here. We can ask Colleen to create a very similar item for you.