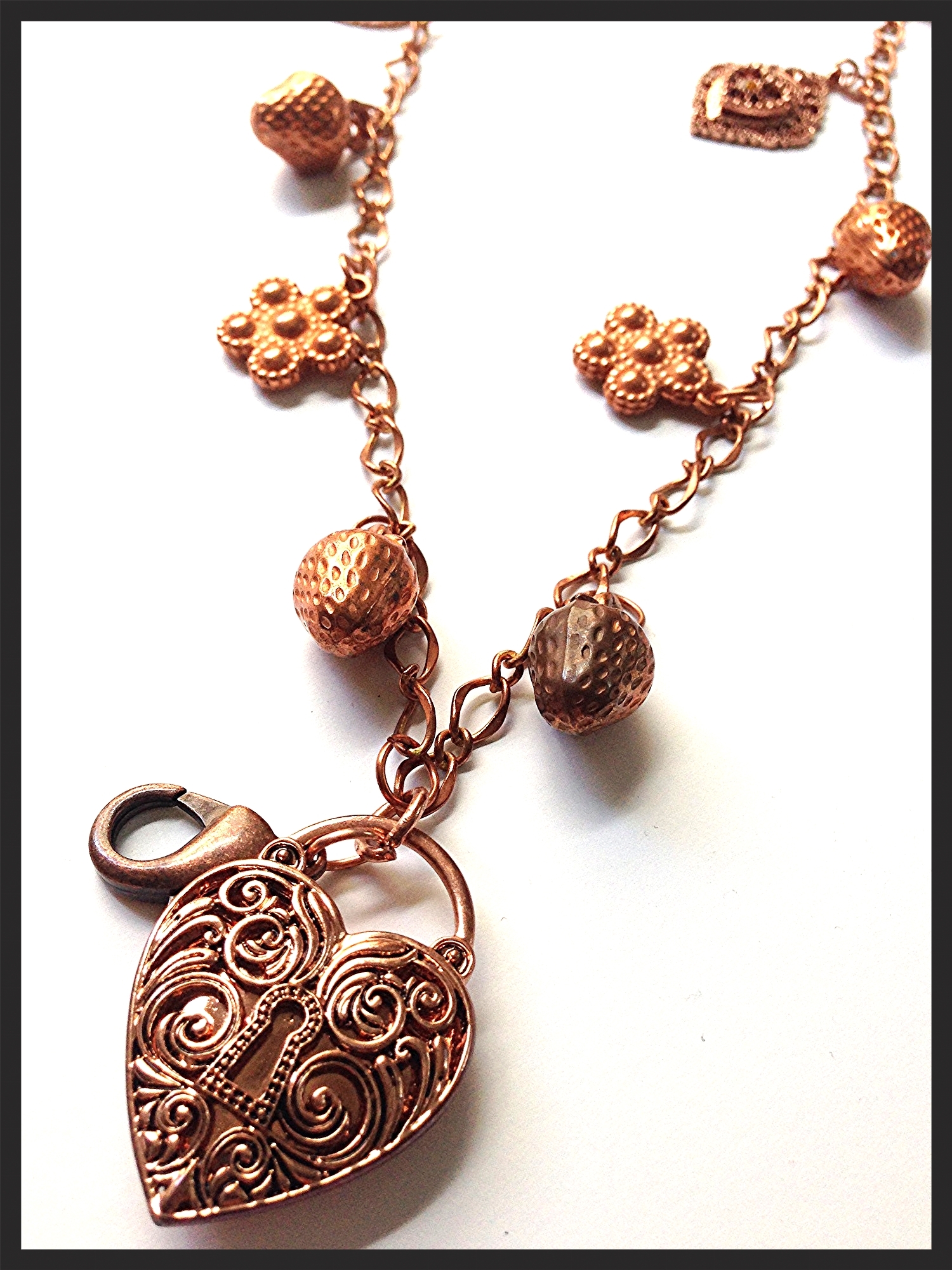 FASHIONid - Copper Heart
Each FASHIONid is created using found objects, vintage jewelry, and odds-and-ends sourced from around the world. Our H*O*T FASHIONids include a special clasp that's easy to attach your ID to, and they are the perfect length for swiping.

In addition to the FASHIONids below, we make custom pieces that you can design. If you are interested in a custom design, contact us here.